THE AIRIUS ONYX FANS CAN HELP TO:
Increase Comfort
Gentle Air Mixing for Destratification
REDUCE ENERGY COSTS
Mitigate stratification to save on energy costs.
COOL OCCUPANTS
Fan density can be increased for occupant cooling.
Quick and easy installation
Complete with a 6-foot cord and plug for 120V fans, installing an Onyx fan is quick and easy. Mount an electrical j-box/receptacle near the intended fan location and use one of the recommended mounting methods to hang the fan from the supplied eyebolts. Additional low voltage wiring may need to be installed for control of an EC motor or eliminated with a wireless control option.
Side intake bypass technology
The side intake bypass allows additional air to be entrained for increased performance. Airius is the only destratification fan company featuring this technology.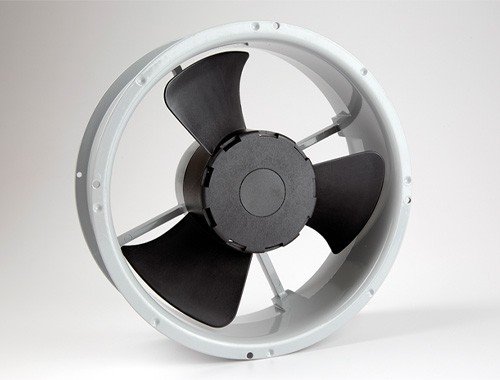 Standard AC motors and controls
Our AC motors are a great option to keep things simple. Controls for these types of motors are installed in-line with the power circuit feeding the fans. Several control types are available, from simple wall mounted controls to our Smart TRIAC that can adjust speed using: dip switches for fixed speed, 2-20mA current, 0-10VDC, or high and low temperature sensors that adjust fan speed based on the temperature difference. Please see the following information sheets for specific details.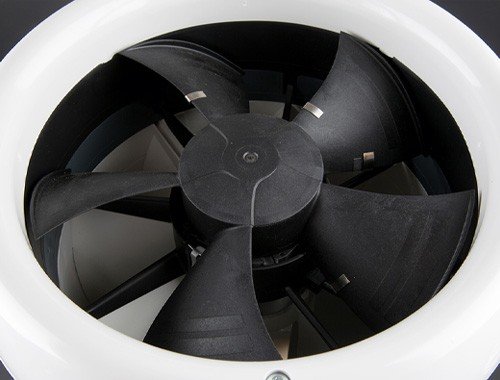 Premium EC motors and controls
Our premium EC motors, made by ebm-papst®, are a great option for maximum efficiency and controllability. EC fans maintain higher efficiency across the entire speed range when compared to traditional AC motors. Controllability of EC fans can be through a direct 0-10VDC wired connection, using our Pearlink Wi-Fi based app, or integrated into an existing automation system over BACnet/IP.
Colors
Onyx Series fans are available in two standard colors: Off white (Cool gray 2C) or black. Custom colors will be considered for large bulk purchases. Contact Airius for further details. If you need small quantities of fans with custom colors, look at our Designer Series fans.
WARRANTY AND REFURBISHMENT
Full warranty details can be found under the technical downloads section.
3 Year Warranty
All Parts and Components
Money-Back Guarantee
Up to 30 Days.
Refurbishment Program
Motor Replacement program after warranty ends.